High Quality Nutraceuticals
We're here to provide you with clinically supported, cutting-edge products. The benefits of nutraceuticals are limitless and new uses for them are being discovered every day. From physiological to psychological health, nutraceuticals have the potential to treat a wide array of illnesses and ailments.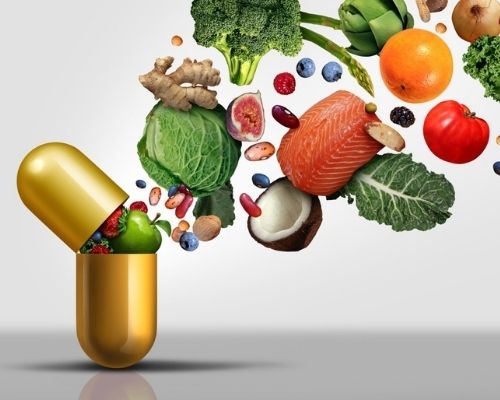 Nutraceuticals have been used to:
Enhance Sleep Quality and Quantity
Support and Regulate Bodily Functions
Support and Regulate Bodily Functions
Enhance Sleep Quality and Quantity
In addition to these health benefits, recent studies have shown promising results for the effectiveness of herbal nutraceuticals on disorders related to oxidative stress including allergies, Alzheimer's, cardiovascular disorders, cancer, diabetes, inflammatory diseases, Parkinson's disease, and obesity.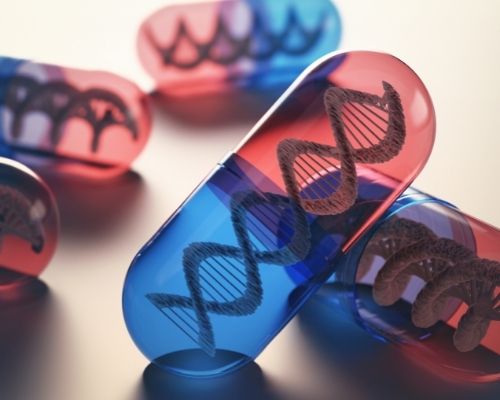 Gene expression is the process by which gene sequences are transcribed into functional gene products such as proteins or functional RNAs (e.g, rRNA, tRNA, small RNA). The process of gene expression is used by all known organisms and can be regulated and modulated at several levels (transcription initiation, splicing, alternative splicing, mRNA stability, post-transcriptional regulation, and eventually translational and posttranslational regulation mechanisms). 
Gene expression and regulation are the basis of cell development and differentiation. They also allow the cell to adapt to different conditions. By controlling the time, location, and expression level, gene transcripts can have a profound effect on the functions of genes within cells or in multicellular organisms. 
PHARMANEX 6S QUALITY PROCESS
Independently certified & tested
FDA Certified (CGMP) Facilities
The difference is clear: Pharmanex sets the industry standard for scientific integrity. Pharmanex scientists examine the natural, healthy processes that take place in the body and determine how nutritional supplementation can enhance these functions. After weighing these factors, only substances known to be safe and effective in promoting health are taken to the next stage of development.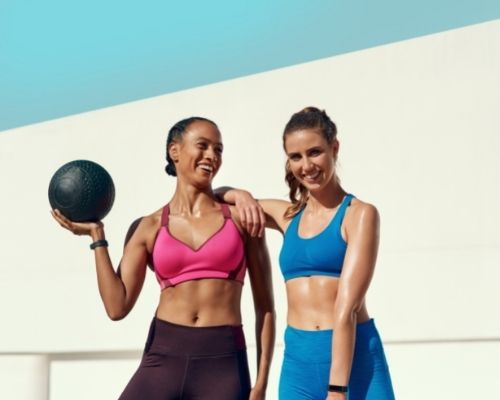 Once selected, all Pharmanex ingredients are subjected to a stringent, scientific analysis known as the 6S® Quality Process. This rigorous manufacturing process—based on selection, sourcing, specification, standardization, safety, and substantiation—enables Nu Skin to lead the pack in quality and efficacy. The company consistently meets or exceeds the Good Manufacturing Practices (GMP) standards set by the FDA for this product category.
Today, more than 75 on-staff scientists lead the research and development team at Nu Skin. These scientists review published clinical and scientific studies to identify botanicals that may have health-promoting properties.
The Pharmanex brand of science-based nutritional supplements is a part of Nu Skin, a global direct selling company operating in 49 markets throughout Asia, the Americas, and Europe.
Pharmanex® uses proprietary technology in its manufacturing processes to maintain tight quality controls through all stages of product development. The key to consistent quality is the Pharmanex® 6S Quality Process, the basis of the company's approach to product development.
To locate the botanicals with the most effective health-promoting properties, Pharmanex employs teams of experts from the United States and Asia. These teams conduct exhaustive research? compiling, reviewing, and summarizing historical use and current intelligence about a botanical's properties and health benefits. Pharmanex also conducts original research to identify new botanicals, coordinating with noted professionals from around the world. Only botanicals that pass extensive Pharmanex tests for authenticity, usefulness, and safety are considered.
Once Pharmanex® decides to proceed with a particular botanical, a team investigates potential sources of the botanical and conducts exhaustive analyses on samples from each source. Sources may be domestic or international and may include Pharmanex® cultivation areas in Mainland China and Chile. Pharmanex® chooses a supplier based on the quality and concentration level of the active ingredient(s) present in samples from that source.
Using state-of-the-art analytical techniques and working in collaboration with respected universities and laboratories in both Mainland China and the United States, Pharmanex® conducts structural analyses of the natural compounds present in the selected botanical. These analyses isolate and purify specific chemical structures in standardised extracts, a critical step in ensuring a safe and effective botanical.
Wide variations in active ingredients are characteristic of any botanical. Pharmanex® optimises the active ingredients of a product through strict, proprietary standardisation processes (to at least one relevant marker molecule). Each capsule of a product contains the same amount of each active ingredient.
Pharmanex® is leading the way in establishing strict standards to ensure the safety of its products. Scientists research and document the history of a product's use and safety. The active ingredient amount used is based on dosages found effective through clinical trials and is backed by published data on file at Pharmanex®. Each product label contains directions for use and the appropriate warning information.
Pharmanex® only makes product claims that have been substantiated through documented preclinical and clinical studies. Existing clinical data are reviewed, and when necessary, Pharmanex® sponsors studies of its products. Data from some of these studies are subsequently submitted to major international journals for review. This adherence to scientific standards for substantiation helps make Pharmanex® a leader in the natural healthcare product industry. The attention to detail, strict scientific testing, and commitment to quality ensures that every Pharmanex® product is absolutely safe and effective. The 6S Quality Process has enabled Pharmanex® to become an industry leader in quality and efficacy.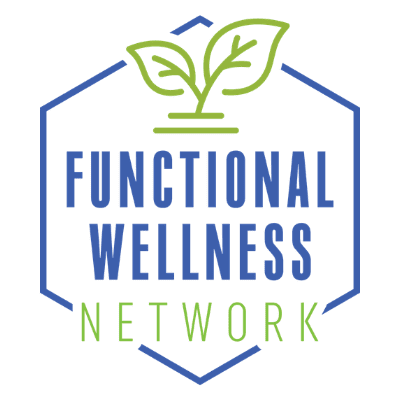 San Diego, California, USA
Functional Wellness Network® 2021 . All rights reserved.
San Diego, California, USA
Functional Wellness Network® 2021 . All rights reserved.
Functional Wellness Network® 2021.
All rights reserved.