By fixing the root cause, rather than symptoms, Our partners- Holistic Cardiologist, are oriented to identifying the complexity of the disease. We may find one condition that has many diverse causes and, likewise, one cause may lead to many medical conditions. Because of this, Functional Medicine treatment targets the particular manifestations of disease in each person. Many research studies have suggested that lifestyle changes in diet, exercise, weight loss, and sleep have positive effects on cardiovascular disease.
To achieve improved health outcomes, our partners in FWN takes a multi-directional approach to an individual's health. Numerous clinical trials have studied how replacing micronutrient shortages, as well as a high-dose therapy of selected nutraceuticals, when paired with a healthy diet, exercise, stress management, and weight management, can improve heart health and lower blood pressure.
PREVENTION AND MANAGEMENT OF INFLAMMATION OF ARTERIES AND PLAQUE BUILD-UP THROUGH FUNCTIONAL MEDICINE
In Western countries, heart disease is one of the main causes of death. After decades of false information portraying cholesterol as the "bad guy" and the primary cause of heart disease, the true facts about cholesterol are slowly becoming more widely known.
Our functional medicine approach addresses each patient individually by determining the underlying causes of heart disease and any other condition they may be experiencing. The number one long-term best intervention necessary to avoid heart disease is to provide a healthy, balanced, and unprocessed diet along with favorable lifestyle variables.
CHIROPRACTIC & PHYSIOTHERAPY
With the help of our clinic partners FWN chiropractors, you may improve your health naturally. We provide a multidisciplinary, integrated approach with a personal touch. Our comprehensive approach at Integrative Chiropractic and Natural Medicine includes taking the time to get to know you. We employ a holistic, integrated, and whole-body approach to treatment.
HOW DO OUR PARTNERS TREAT FIBROMYALGIA?
Fibromyalgia is a chronic condition that causes fatigue, pain, and other symptoms. Pain associated with fibromyalgia is typically described as tenderness that is localized in 19 specific areas across the body.
FWN experts aim to help patients to regain control of their health, vitality, and quality of life. They use a combination of prescription and over-the-counter drugs, as well as lifestyle and environmental changes, to treat fibromyalgia. The following are examples of the latter interventions: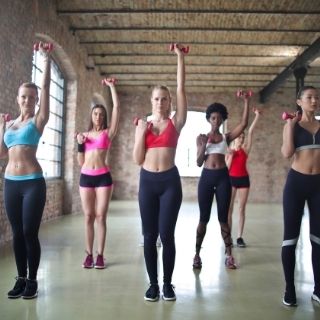 Aerobic and strengthening exercises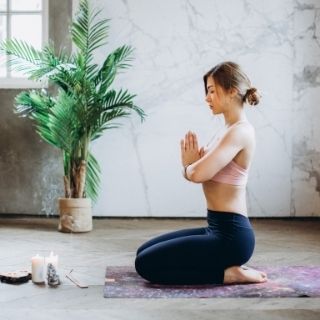 Stress management techniques, such as meditation and yoga
Efforts to improve sleep quality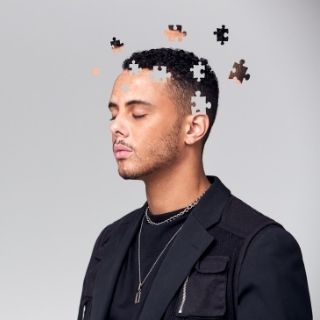 Therapy to address depression, anxiety, and other mental health struggles
HOW DO OUR PARTNERS TREAT SOFT TISSUE RELATED DISEASES?
They utilize a number of soft tissue therapies to accelerate healing and reduce recovery time of many soft tissue disorders, including:
Medial Epicondylitis
(Golfer's Elbow)
Tibialis Posterior Tendonitis
Shoulder Impingement Syndrome
Medial Epicondylitis
(Golfer's Elbow)
Tibialis Posterior Tendonitis
Shoulder Impingement Syndrome
HOLISTIC DERMATOLOGY AND MEDICAL SPA
Our Partners provide a one-of-a-kind, natural, and holistic approach to skincare that combines traditional and alternative tactics to treat a variety of skin issues. Everything that happens in the body is interrelated, according to the key principles of functional medicine. How symptoms and diseases progress is influenced by a person's biochemistry, gut microbiota, age, gender, and lifestyle choices. In functional dermatology, we place a strong emphasis on getting to know the whole individual and how diet, environment, and lifestyle affect skin issues.
We work hard to detect and correct the imbalances that lead to chronic inflammation. The majority of conventional therapies to skin disorders involve medications to suppress inflammatory pathways artificially, although this can have significant side effects. With an integrative approach to skin care, however, we aim to complement the body's natural ability to manage inflammation and reduce physical symptoms. We take a more holistic approach that fosters healing from within by incorporating various factors such as diet, environment, and lifestyle.
We have partnered with the best Holistic Medical Spa, a place where you can get effective, high-quality, yet affordable treatments and procedures for all of your cosmetic needs. The aesthetic and medicinal parts of the Holistic Medical Spa work together in unison to provide holistic solutions.
Our partners is a tranquil haven that offers a welcome respite from the stresses of everyday life. Escape into a world of pure luxury and indulgence with one of our massages, facials, manicures, pedicures, or body treatments, while the unique, medical-grade materials we utilize give immediate and long-lasting benefits.
HOW DO OUR PARTNERS TREAT SKIN DISEASES
Our partners focus on treating the underlying causes of a patient's skin problem using the least invasive methods possible. It focuses on environmental and dietary variables, gut microbiota and function, and a history of chemical, biological, and stress exposures as potential sources of inflammation or changes in the body's ability to deal with potential antigens that trigger inflammatory processes.
INTEGRATIVE APPROACH TO AESTHETIC MEDICINE
We're taking beauty to new heights. To begin, we use current treatments that produce immediate results, such as lip fillers, botox, and laser therapy. Second, we use a holistic approach to body and skin support in order to reduce side effects and give longer-lasting results. Holistic Aesthetics is unique in that it provides a comprehensive assessment of the skin's state, stressing the causes of any degeneration, and clear instructions on how to preserve a youthful and natural appearance.
We provide cutting-edge dental care by combining a number of procedures that produce the best dental results while remaining as natural as possible.
We approach dentistry and your total health from a distinct perspective and philosophy. Our partners in holistic dentistry use a naturopathic approach to dentistry, carefully analyzing your dental health as a reflection of your overall health and well-being. Only metal-free, mercury-free, BPA-free, and fluoride-free alternatives to today's more standard dental treatments are offered to our patients. Our objective at Integrative Dentistry is to ensure that your entire family has a beautiful smile that is underpinned by TRUE WELLNESS.
HOW DO OUR PARTNERS TREAT GUM DISEASES
When you visit our partner's holistic dentistry clinic for gum disease treatment, you'll experience a unique, thorough, high-tech treatment. Relying on powerful microscopes,
They offer non-invasive alternatives to approach gum diseases,using our holistic method of dental care, we will also evaluate the various elements of your health and lifestyle that can contribute to the development of gum disease, and offer guidance and advice on how to make simple changes to improve your overall state of health and well-being. 
Our Integrative Internal Medicine and Primary Care Partners strive to combine the best of modern science with the rich wisdom of ancient traditions in order to achieve optimal wellbeing and illness prevention.
Our partners in Internal Medicine offer a full-service internal medicine practice dedicated to detecting, treating, and correcting all health problems and inadequacies in each patient. Internal medicine is a medical specialty that focuses on disease prevention, diagnosis, and treatment.
HOW DO OUR PARTNERS TREAT DIFFERENT TYPES OF CANCER THROUGH A FUNCTIONAL APPROACH
The goal of integrative cancer care is to help patients better tolerate treatment-related side effects in order to reduce treatment delays or interruptions and get the most out of life.
They use both conventional treatments, such as chemotherapy, immunotherapy, radiation therapy, and surgery, in conjunction with treatments from complementary medicine, such as Anthroposophic Medicine, Homeopathy, Ayurvedic Medicine, Traditional Chinese Medicine. It is designed to ease the patient's suffering, address the important emotional and psychological impact of cancer, as well as alleviate symptoms of the diseases and ease side effects of conventional treatments.
HOW DO OUR PARTNERS TREAT DIABETES THROUGH A FUNCTIONAL APPROACH
Conventional medicine usually approaches type 2 diabetes by focusing on managing its symptoms with prescription medications. 
Diabetes results when your body can't process insulin properly. Diet, lack of exercise, stress, and toxins increase your levels of insulin resistance. Functional medicine seeks to address these diabetes aggravators, so your body is better able to process insulin and use it better.
With a functional plan, you actually address some of the potential causes of the disease. Instead of treating symptoms while continuing to feed insulin dysfunction, you revise the habits that cause the dysfunction in the first place.
OB/GYN & FERTILITY CLINICS
Traditional medicine and holistic practitioners differ in that they look at patients through a broader lens rather than focusing solely on bodily requirements or diseases.
The body's natural rhythms are something to assist rather than repress in holistic gynecology. Rather than pharmaceutical drugs, synthetic hormones, or surgery, I first treat my patients with herbal remedies, vitamins, glandular extracts, and movement therapies. Then there's the time I spend conversing and asking questions. Instead of relying on me as an expert, I encourage patients to create a relationship with their bodies and develop their own intuitive sense.
Infertility 
We focus on improving all aspects of one's health. It can aid in the discovery of underlying abnormalities that are affecting reproductive function when it comes to enhancing fertility.
Functional testing can discover dietary shortages, contaminants, biochemical abnormalities, and hormone imbalances that might otherwise go undetected by regular laboratory tests. The data can then be utilized to develop a custom fertility program that includes a diet, vitamins, and fertility-boosting herbs.
Dietary and lifestyle recommendations will focus on restoring hormonal balance, ovulation, and semen quality.
Additional support for managing stress, achieving an optimum body weight, or addressing underlying illnesses like PCOS or endometriosis might be provided as needed.
INTEGRATIVE OPHTHALMOLOGY
With the advancement of natural science and industrial technology, an increasing number of patients are benefiting from quick advancements in ophthalmology, as new medicine and sensitive surgical therapy have given them the opportunity to regain their vision.
Holistic Vision is a specialized eye care facility that specializes in two areas: vision therapy and development, and neuro-optometric rehabilitation.
HOW DO OUR PARTNERS TREAT MACULAR DEGENERATION THROUGH A FUNCTIONAL APPROACH
Our partners offer a natural health and functional medicine approach. We use the latest cutting-edge, non-invasive treatments and all-natural approaches. These approaches can be highly effective in treating not only macular degeneration but a wide variety of health conditions.
We are partnered to experts in podiatry with holistic practice and a unique perspective. We treat a wide range of foot and lower leg problems. The best remedy is prevention. We assist you in taking care of your feet now to avoid future problems.
Our goal is to alter your perception of your feet. We want you to be as enamored with your feet as we are. Our foundation is our feet, and having good feet is critical for general health and well-being.
FUNCTIONAL APPROACH TO WOUND AND DIABETIC FOOT INFECTION
Up to 85 percent of diabetic foot-related amputations can be prevented with a holistic approach (4) that includes:
Optimal diabetes control

Effective local wound care

Infection control

Pressure relieving strategies

Restoration of pulsatile blood flow
Independent integrative pharmacy
Our team and well-trained pharmacists take delight in ensuring that your pharmacy experience surpasses your expectations. We produce custom-tailored solutions for our patients and physicians as a compounding pharmacy, giving each person the individual attention they need.
We specialize in the art and science of combining raw drugs with other substances to create tailored treatments for our patients as an Integrative pharmacy.
Integrative Pharmacy and Wellness is now proud to offer these services to individuals. Our compounding pharmacists work closely with patients and their physicians to prescribe the best medication for their specific needs. Our highly skilled and experienced staff collaborates with your doctor to provide customized drugs for a variety of patient needs. Dermatology and anti-aging, bioidentical hormone replacement, pediatrics, veterinary medicine, and gastric surgery are among the specialties.
Whether you are a red light therapy spa, an infrared centre or a float centre we are here to help you implement Nutribiotest as a part of your wellness programs and helping your clients with in depth nutrition and nutrigenomic counselings through our turn key implementation.
Holistic Medicine & Nutrition Centers
We have been successfully helping many holistic centers and naturopathic wellness clinics along with nutrition-focused IV therapy programs with implementing the nutribio test to help assess the oxidative stress and inflammation levels along with an overview on the antioxidant scores. We have the tools in our toolbox for your center.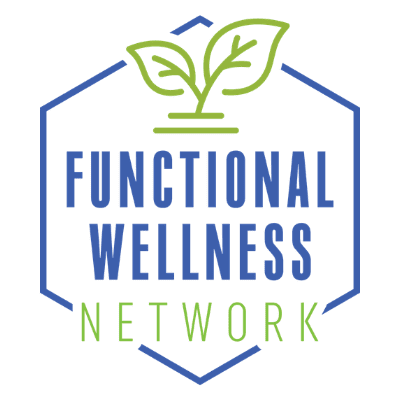 San Diego, California, USA
Functional Wellness Network® 2021 . All rights reserved.
San Diego, California, USA
Functional Wellness Network® 2021 . All rights reserved.
Functional Wellness Network® 2021.
All rights reserved.